National Chair of Judges – Nicole Sherriff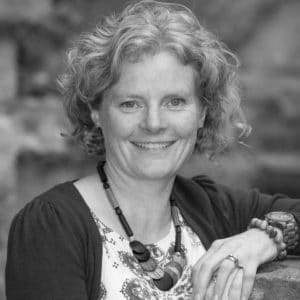 I am both humbled and excited as the first Tasmanian to be Chair of Judges for the National Tourism Awards.
I bring an experienced and unbiased approach to the National Chair of Judges role – having been involved for over 20 years, writing award submissions, judging both state and national awards, mentoring award entrants and most recently as Chair of Judges for the Tasmanian Tourism Awards.
My career pathway began studying a science degree while working as a bushwalking guide. I moved into management of Tasmania's first private hut based bushwalking company – Cradle Mountain Huts and I was involved in the development and first operating seasons of the Bay of Fires Walk. Working alongside Ken Latona – has proven to be a privilege and a key influence in my career.
I have continued to extend my experiences in conservation, tourism and land management through roles in New Zealand and Tasmania, and currently I am proud to be managing the Cradle Mountain-Lake St Clair National Park working with Tasmanian Parks and Wildlife Service.
2019 National Judges
Andrew Baggaley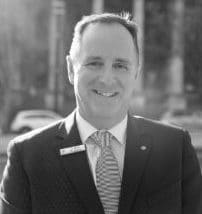 Andrew Baggaley is an accomplished and driven human resources and organisational development leader who has created and implemented award winning people management and workforce development programs across diverse range of industries, including the tourism and 5 star international hotel market. Andrew is a highly skilled specialist with 25 + years of experience in all facets in the field of people management, industrial relations, talent management, workforce development and management coaching.
Andrew joined the tourism judging panel in 2009 and over the past 10 years judged both the South Australian Tourism and National Tourism Awards. Andrew is a passionate advocate for the tourism industry and recognises the value of the awards program and the contribution, time and commitment that owners and operates undertake to participate in this prestigious program.
Andrew Campbell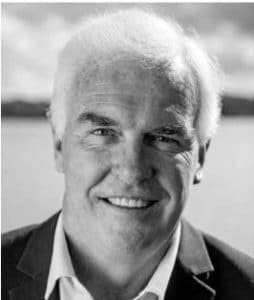 Andrew's tourism industry experience as a CEO, resort/hotel general manager, senior operations manager, tourism attraction owner, agritourism consultant and advisor, spans 35 years and ranges from iconic tourism attractions to CBD 5-star hotels, pubs to Great Barrier Reef resorts and luxury yachts to agritourism. He now helps others build and renew tourism businesses, particularly agritourism operators, by helping them prepare a vision and the necessary road map to success, by focusing on strategic planning, systems, goal setting and marketing.
Andrew has co-authored a book on hospitality careers, which is currently a TAFE recommended text and his 2018 book 'Small Farm Success Australia' holds a wealth of information for agritourism entrepreneurs. As a regional and state tourism awards judge for 7 years, he also draws on his experience of entering and winning several awards, including gold and silver at Regional, State and QANTAS Australian Tourism Awards.
Andrew Millward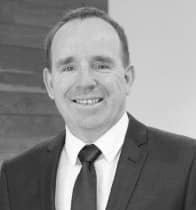 Andrew Millward is the Manager – Member Incentive Program for Sunsuper who are Queensland's largest Superannuation fund by membership.
Andrew has held Senior Management roles in Tourism and Travel for the past 30 years, developing a number of key Tourism Products and services including a range of web based and mobile tourism applications. Andrew is the current Chair of Judges for the Queensland Tourism Awards and has been judging in various capacities for over 15 years.
Carine Bourcier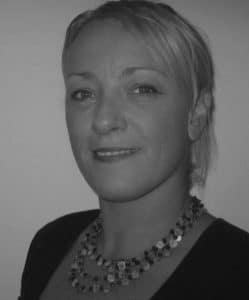 Carol Cartwright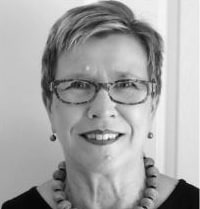 Carol Cartwright has lived and worked around Canberra for her whole life. Working in the cultural sector for over thirty years at  Australia's Parliament House, the National Museum of Australia and most recently the Australian War Memorial where she headed up Education and Visitor Services with over 1 million visitors a year;  she has a love for the visitors' experience and was instrumental in ensuring great service can be delivered every day.  Since retiring Carol has remained very active sitting on the National Council of the Australian Museums and Galleries Association (AMaGA)  where she is currently the National Secretary. In her spare time she loves family get togethers,  walking,  visiting the Canberra institutions, drinking coffee and  travelling overseas visiting museums,  galleries and tourism sites across the world.
David Spittle
Dino Magris
Dino Magris grew up and worked in the tourism and hospitality industry in Venice (Italy) before coming to Australia in 1968.
He holds a Bachelor of Business (Transport Economics) degree.
His 44-year career in touring operations in Australia has seen him hold executive positions of Victorian & Tasmanian State Manager for Ansett Pioneer, General Manager – Australian Touring for Australian Pacific Touring (APT), and also Executive Director of APT.
Dino is passionate about Australian tourism and is proud to be identified with the introduction and establishment of several of today's iconic touring products and experiences in the Northern Territory, in the Kimberley and in Victoria.
He retired in 2012 after 31 years with APT and over 50 years in the tourism industry in Australia. He has been involved with the judging of tourism awards both as a Judge and Chair of Judges since 2016.
Grant Whan
Grant first commenced his own tour operation in Alice Springs at the age of 19 and now has over 30 years tourism experience, including 22 years in commercial business management. During this time, he has managed a number of key attractions in Central Australia, such as the RFDS and School of the Air Visitor Centre`s. He has personally written five winning Brolga submissions, one of which took out the Chairman`s Choice Award in 2007.
For the last 9 years Grant has been employed in tourism business advisory and industry development roles, with Tourism NT as well as the Department of Business. He is now the Business Advisor for the Business Enterprise Centre NT (BECNT) servicing the Central Australian region, specialising in Tourism.
Grant was an elected Board member of Tourism Central Australia and has just stepped down after serving a total of 12 years on the Board.
Jane Summers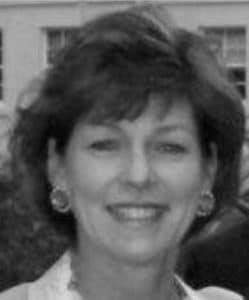 Jill Morris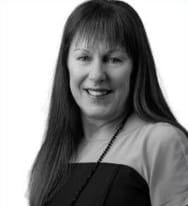 Jill is an experienced marketing, communications, media and pr professional with a solid track record in the tourism and hospitality sectors. She has lived in the Territory for over 30 years and worked in a variety of senior and executive positions in both private enterprise and government organisations.Jill is currently the Communications, Marketing and Media Manager, NT Airports working with Darwin, Alice Springs and Tennant Creek airports.
Prior to joining NT Airports, Jill was the Executive Manager Sales and Marketing at Skycity Darwin for eight years, overseeing all aspects of sales and marketing of the property including the hotel and resort, gaming, restaurants, bars, loyalty program, entertainment, sponsorship and media/pr.
Jill has a very genuine enthusiasm and passion for promoting tourism to the Northern Territory and is recognised as a passionate advocate for the Business Events industry. This is Jill's fourth year as a Northern Territory Tourism Awards judge.
Larni Davies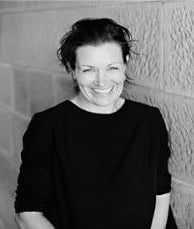 A passionate Tasmanian, Larni Davies has 29 years of experience in the tourism industry and has judged the Tasmanian Tourism Awards for the past six years.
Larni currently coordinates the Adventure Tour Guiding program at TasTAFE Drysdale in Hobart, equipping students with the knowledge and skills to become professional and competent adventure tour guides in Tasmania and beyond.
Larni began her career as a Travel Consultant for Tourism Tasmania in Melbourne and Sydney and later moved to Canada, where she began her tour guiding career.
Returning home to Tasmania after living away for six years, Larni worked as a bushwalking guide with Tasmanian Expeditions, Cradle Mountain Huts, the Bay of Fires Walk and later progressed into management roles.
In addition to her current role at TasTAFE, Larni continues to work as a guide with Tourism Tasmania's Visiting Influencer Program, escorting Australian and international media, trade and influencers on bespoke itineraries throughout the state.
Lisa Campbell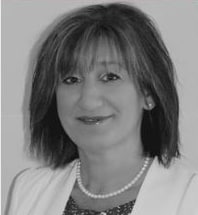 Lisa Campbell (B.A., Hons; PG Education) draws on over 35 years' experience in the tourism and events industry and in tourism and hospitality training and education. Lisa's industry experience and involvement in training and education spans two continents with her career extending into Europe for 15 years as well as in Australia in strategic and operational specialist sectors.
Since 2005, Lisa has been an invited Judge and Industry Mentor at National, State and Territory (NSW and ACT) plus Regional Award programs for business excellence in the tourism and hospitality industry. This has included her commitment as a Judge for the Qantas Australian Tourism Awards (2010-2012; 2015-2017; 2019) and since 2016 has led the NSW Tourism Awards as Chair of Judges.
Lisa offers that from the 2019 judging 'it is evident that our tourism industry continues to lead modernisation and implementation of continuous improvement initiatives. While the national award winners are clearly and unequivocally scored as best in category, it is also important to recognise that all State and Territory finalists presented as futurist analysts through their collaborative engagement practices to challenge the market environment with noteworthy evidence of sustainable applications driving business performance. Congratulations to all entrants.'
Maurice G Cooper OAM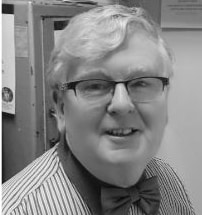 Lives in Blue Mountains, owns Bygone Beautys Treasured Teapot Museum  & Tearooms, also  Bygone Beautys Cottages, [Self Contained Accommodation in some of the villages of The Blue Mountains]. Award entrant and 6 years as Vice Chairperson of the Regional Tourism Authority. Past President of Local Accommodation Association. Judging in Local Business Awards, &  Tourism  at Regional, State & National Level for 15 years.
Awarded Order Of Australia Medal in 2009 for contribution to the Community of the Blue Mountains.
My aim in judging is to assist past entrants in any award program to move forward with a better understanding of their business as it reads in a submission.
Michael Geddes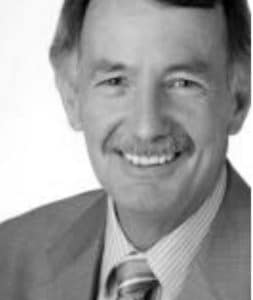 Nick Byrne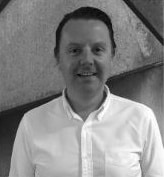 Pat Strahan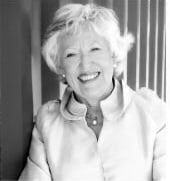 Pat is currently Chair of Judges for the WA Tourism Awards, Chair of Mandurah Tourism and a Board Member of Visitor Centres WA and has just completed her sixth year as a judge of the Australian Tourism Awards. Her community involvement includes Chair of Cancer Council WA Relay for Life Joondalup Wanneroo.
Pat has been in the tourism industry since 1984. She started her own events company, Strahan Events in 1990 and has been responsible for organising large tourism events in WA, as well as national and international conferences. She was also CEO of Caravan Industry Australia WA for 15 years.
She has held numerous Board positions both State and National across the tourism industry.
Paul Mason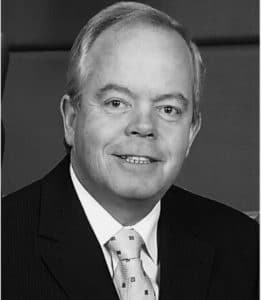 Paul has over 20 years experience in Tourism and Hospitality working in a number of senior executive roles at the Adelaide Casino, Hyatt Regency Adelaide and InterContinental Adelaide. Paul holds several supporting qualifications in Management, Hospitality, Human Resources and Project Management and is currently providing Human Resources Management advice and support to Facilities Management provider Spotless Services at the Royal Adelaide Hospital.
Paul Fleming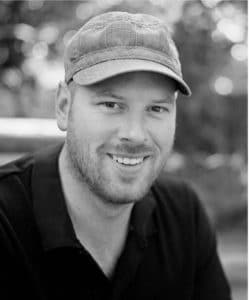 Well respected in the tourism industry and with extensive knowledge of the visitor economy, Paul returns in 2019 for his third year of judging the National Tourism Awards, along with the past four judging the Tasmanian state awards.
Graduating with a Bachelor of Tourism with First Class Honours from UTas in 2004, Paul is a proud Tasmanian with specialist experience across tourism including writing handbooks for the United Nations sustainable tourism programs and as Research Analyst for Tourism and Events Queensland.
 As the Marketing Insights Specialist for Tourism Tasmania, Paul has built a reputation for providing authoritative insights on tourism related topics, including market profiling, segmentation, brand health, campaign performance, creative evaluation, digital analytics, visitor research, forecasting and spatial data analysis for the Tasmanian tourism industry. Paul is excited to be the project manager for Tourism Tasmania's visitor tracking research, building on the pioneering work by the University of Tasmania's Tourism Tracer program.
 Paul brings a creative edge to his work, maintaining a 'double life' as a published writer and respected photographer for the tourism industry, predominantly through his social media profile @lovethywalrus. With a reputation for professionalism and brand-appropriate creative production for operators and regional, state and national tourism organisations and internationally with clients including Destination Canada, Helloworld and Flight Centre. In 2016 Tourism Australia printed Paul's photography on a four-storey billboard on the Australian Embassy in Paris promoting visitation to Australia – his biggest print so far! Paul – and his book of Tasmanian photography and prose – can be found most weekends at Hobarts famous Saturday Salamanca Market where he enjoys the opportunity to chat one-on-one with visitors to the state.
Peta McAuliffe
Peta has over 35 years in the tourism industry. Peta's has operated a tourism consultancy business since 2008. She has also undertaken a range of tourism, economic development and industry development positions and contracts including City of Vincent, City of Subiaco and Museums Australia WA. She spent over 10 years as the Tourism Development Manager for Perth's Eastern Region working across six Local Government Councils. She was also the Executive Officer for the Swan Valley Tourism Council where she managed the region's major events such as Spring in the Valley and Taste of the Valley and also the setup of the Council's first Visitor Centre and Administrative Office. Peta had 8 years in hospitality management throughout Western Australia for the Swan Hotel Group opening the first stage of Observation City Resort Hotel and 3 years resort management experience in various locations in Europe. Tourism training experience includes over 3 years training and university lecturing for the Northern Territory Tourism Training Council and Northern Territory University as well as Corporate Sales Manager for Hyatt Regency Perth.
Peta has a special interest in Nature Based Tourism and was on TWA's Advisory Group for over 5 years and a board member for the Forum Advocating Cultural and Eco–Tourism for the past 15 years. Peta has extensive experience in the development and delivery of marketing, economic and business development strategies for nature based trails and the communities in their location and is a member of WA's Trails Reference Group.
Phillip A Jones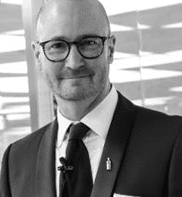 Phillip A. Jones, is the Chair of Judges for the Canberra Region Tourism Awards and this is his third year as a national judge. With a background in international fine dining, hotels and tourism consulting, he is also one of Australia's leading craft spirit educators and advocates.  He is a guest contributor for Gourmet Traveller Wine magazine and has judged the New Zealand Craft Spirits Awards and the Perth Royal Show Distilled Spirits among others, plus been a guest judge in a range of professional peak awards programs.  His favourite past time is perfecting his Dry Martinis.
Simon Stubbs
Steve Crawford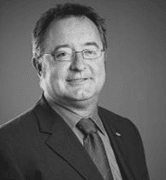 Steve Crawford is currently the Visitor Communications and Marketing Manager for the Parks and Wildlife Service at the Department of Biodiversity, Conservation and Attractions.
With more than thirty year's senior management experience including the Western Australian Tourism Commission (Tourism Western Australia) and Rottnest Island Authority, Steve has a wealth of tourism industry experience in such areas as tourism destination planning, market research, trade marketing, tourism development and business enterprise development. He has represented Western Australia on numerous national taskforces and committees in such areas as Indigenous tourism, climate change, ecotourism, tourism planning and cruise shipping.
Steve is currently Deputy Chair, Forum Advocating Cultural and Eco Tourism (FACET), a member of Edith Cowan University's Tourism and Hospitality Consultative Committee, ex officio board member of Australia's Coral Coast, and alumni board member of the Curtin Business School Marketing Advisory Board.
His qualifications include undergraduate degrees in geography, social anthropology, regional planning and business as well as a Master of Business and Doctor of Business Administration. Steve is Fellow of the Australian Marketing Institute and a Certified Practicing Marketer.
Todd Wright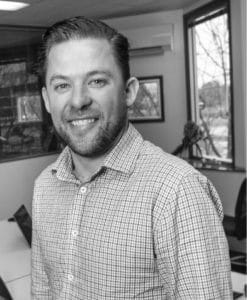 Todd Wright is a marketing specialist and the Founder and Director of Threesides marketing based in Canberra. He leads a team of marketing, design, digital and media professionals and work extensively in the destination marketing space across south eastern Australia.  Threesides have a keen passion for the Australian tourism space.
With a passion for creative thinking and innovative marketing and PR, we are all lucky Todd chose to use his marketing for good and not for evil.  He is never short of a good idea, big or small – and creates a trail of marketing goodness wherever he goes. Todd's addiction to technology means he is always on the forefront of the newest tool to help your business.
Trevor Rawnsley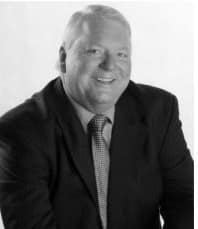 Chief Executive Officer and Company Secretary of ARAMA (Australian Resident Accommodation Managers Association). ARAMA is the Peak Industry Body which represents the interests of people who are involved in Management Rights.
As CEO, Trevor is responsible for the financial performance of the association, member liaison and operational advice. Also responsible for sponsorship liaison, organising branch, State and national committees and producing members educational and information events.
Prior to this role, Trevor and his long-suffering wife Kate held the Management & Letting Rights to Nobbys Outlook and later Aristocrat Apartments both of which are self-contained tourist accommodation buildings on the Gold Coast.